Unearth the power of Yin Yoga and its profound impact on the mind, body and soul as you venture on an exciting path of insight, knowledge and understanding. The Yin practice embodies a meditative and slow-paced approach to yoga, allowing for an enlightening exploration of the self to unfold. Yin Yoga gives the opportunity to restore health, release trapped emotions and to connect with the real you. Originating from the Taoist concepts of Yin and Yang, this detailed training will provide you with the tools to incorporate these elements into your practice and help you become a skilled instructor in Yin Yoga.
Experience the life-changing practice of Yin Yoga and embark on a heart-opening journey
This is a fully immersive in-person teacher training designed for anyone seeking to enhance their knowledge of yin yoga. Whether you are an experienced student or an aspiring yoga teacher, this is the perfect course for you.
During this Yin Yoga Teacher Training program you will study the foundations and the anatomical and energetic theories of Yin Yoga, all through the unique lens of the Chinese Meridians Theory. You will also gain knowledge of Qi Theory and Yin and Yang Theory and how they both relate to the body.
After completing the course you will be able to confidently and safely sequence Yin Yoga sessions, which can be used to further develop your own personal practice or with the intention to teach others.
YOU'LL LEARN HOW TO…
Understand the principles of Yin Yoga and how to teach in a safe way.
Advance your knowledge about anatomy, fascia, and the human body.
Skillfully practice and modify the Yin Yoga poses.
Learn how to understand and balance the Yin & Yang energies within yourself and in your life.
Discover the inspiring wisdom of Traditional Chinese Medicine and how to apply it to your yoga practice and daily life.
Developing awareness into the subtle bodies.
Learning to embody the Yin quality in your life, opening to acceptance, receptivity, compassion, stillness, and self-love.
Learn how to listen to our bodies, getting to know one's patterns, belief systems and what creates our reality in our life, and how one shift them in a conscious way
Identify the target area of every yoga asana.
Comprehend where you should feel the effects of the poses.
Learn how to use props during your Yin classes.
Build a creative and effective Yin Yoga sequence with different options and variations.
Deepen your knowledge about the energetic body and Traditional Chinese Medicine.
Create transformational Yin Yoga classes that deliver a beautiful experience.
This training builds upon the foundations covered in the first 50Hr Yin YTT with an emphasis on Traditional Chinese Medicine and the practical application into our practice and life. 
This training Qualify to log an additional 65 hours of training and continued education with Yoga Alliance. (YACEP)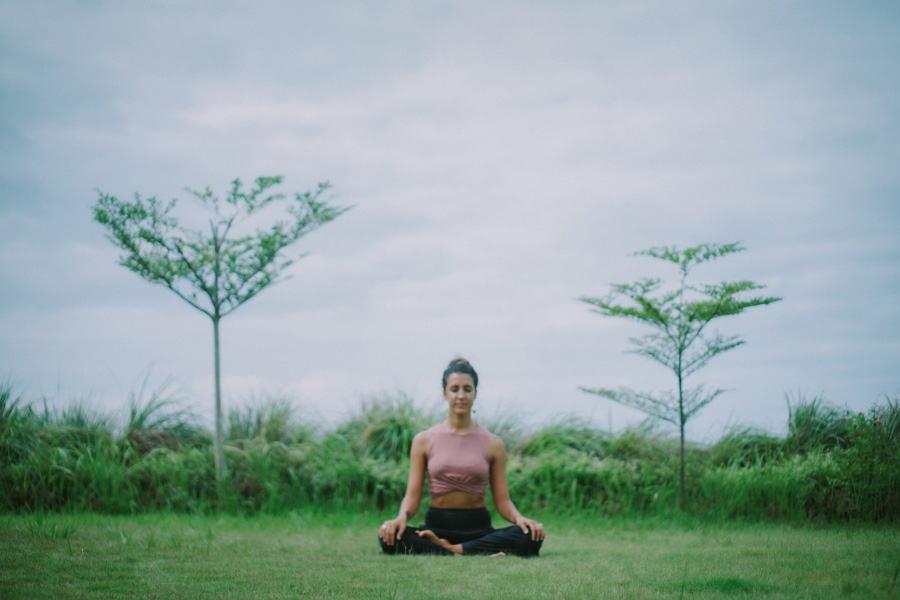 The Art of Yin Yoga

– Learn how to understand and balance the Yin & Yang energies within yourself and in your life.
– Learn the foundations of Chinese Medicine and apply them to their yoga practice and life.
– Yin Yoga Theory and Application.
– Stabilizing and deepening a Yin Yoga practice.
– Yin Asana benefits and contraindications.
– Appropriate use of props.
– How to create and hold a safe space.
– Developing your teaching voice.
– Sequencing Yin Yoga classes applied to TCM.
– Understand the holistic principles of how to nourish their mind, body & soul.
– Learn how to calm the central nervous system.
Our Bodies
– Anatomy applied to Yin Yoga.
– Compression and tension theory.
– The fascia and connective tissue.
– The physical and subtle bodies.
– The Five Element Theory (TCM).
– Emotion & Organs Health.
-The sympathetic and parasympathetic nervous systems.
– Understanding the relaxation response.
-Learn how fascia could affect our mood.
-Taoist Yin-Yang Theory and Principles.
– Meridian Qigong practice.
-Myofascial Theory & practice.
– Acupressure Theory & practice.
-Modern Meridian Theories and application.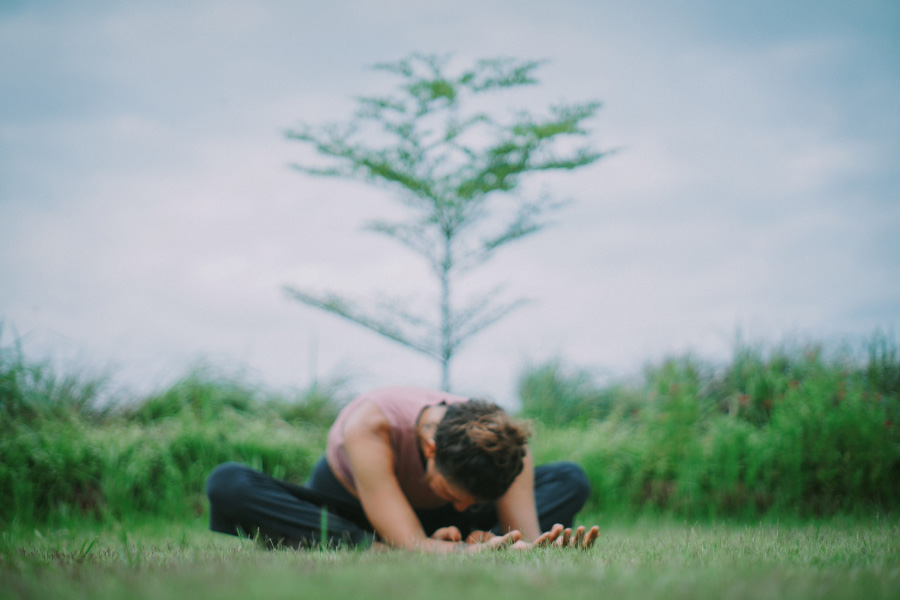 Pranayama & Meditation
– Qi, Prana, or life­–force energy.
– Ten Points practice.
– Earth Descent meditation.
– Yin Breathing.
– Coming into the Central Channel.
– Whole Body breathing.
– Rooting practices.
– Long exhale breathing.
– Bhramari humming bee breathing.
– Mindfulness awareness meditation.
– Positive visualisation techniques
– Microcosmic Orbit Meditation
– Six Healing Sound Meditation
– Dynamic Meditation
– Nadi Shodhana and nostril breathing
WHO IS THIS TRAINING INTENDED FOR?
– You are ready to dive into an enlightening, personal journey.
– You are motivated to heal using the incredible power of Yin Yoga and Traditional Chinese Medicine.
– You want to learn how to balance the Yin and Yang energies within yourself and your life.
– We welcome you to join us, no matter what your background, experience, or intention once you've completed the course.
– Our teaching program includes daily yoga practice, lectures, workshops, time to practice teaching skills and techniques, and adequate rest and relaxation.
WHAT'S INCLUDED 
Resources and Materials
– Comprehensive Yin Yoga Training Manual training (hard copy for the in-person training and PDF for online training).
– Full-length Yoga Sessions.
– Video Lectures and Presentations.
– All courses activities, workshops, and classes.
– Homework and final assignment.
– Further reading.
– Kit box on how to sequence your Yin sessions & 5 Elements.
– Class sequences prepared for you to teach and practice at home or in your studio.
You Will Also Get…
– Six months access to all of the course material, including any course updates that are continually being added.
– Personalized feedback and support from Alicia for when you need some extra guidance during your training.
– Access to a beautiful community of Yin Yoga teachers around the world that you can connect with at any time to share your experiences with.
– A 65-hour certificate accredited by International Yoga Alliance upon completion of the course. (YACEP)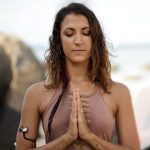 Alicia Casillas
Lead Yin Yoga & Meditation Teacher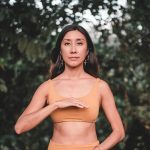 Ariel Tang
Traditional Chinese Medicine
& Qi-Gong Teacher
Taopik Setiawan
Myofascial Release & Assistant Teacher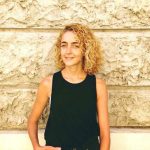 Andrea Abian
Anatomy & Myofascial Release Teacher
Take the first step in a new direction and begin your journey in becoming a certified Yin Yoga & 5 Elements Teacher now.
Join Our 65-Hour Worldwide Accredited Online Yin Yoga & 5 Elements Teacher Training
Price:

€

599 
Offer Price: €499 (Best value)
"Such a beautiful, compassionate and kind soul! Not only is Alicia a wonderful teacher but she created the space I needed to heal from deep rooted traumas that I had been carrying around for years. Her yin yoga classes, group dynamics classes and all around character as a human allowed me to grow and let go of things that no longer serve me. I am incredibly grateful to have had the time I had with you! So much love!"
"Alicia is a very attentive, kind and inspirational teacher. She spread great vibes and energy in her class. She has the good words, the good timing, the good level. I've spent one month with her during my YTT, and her yin classes had a very important impact on me, helped my body to released deep tensions and let it go some emotions that were stuck in my body and my muscles. I wish I could have a yin teacher like her in my country. She's the best!" 
"One of the most important things for me in my practice (especially when choosing a training) is the connection you will have with the teacher. I actually took (what I considered to be) a risk, not knowing or having previously practiced with the teachers on my training. One of which, was Alicia. I was so lucky to be connected with someone who is full of warmth, authenticity, love and great humour, who I now get to call my friend. Her training and experience in Yin speaks for itself. You are in the best of hands in practicing or training with this wonderful human, on and off the mat!"