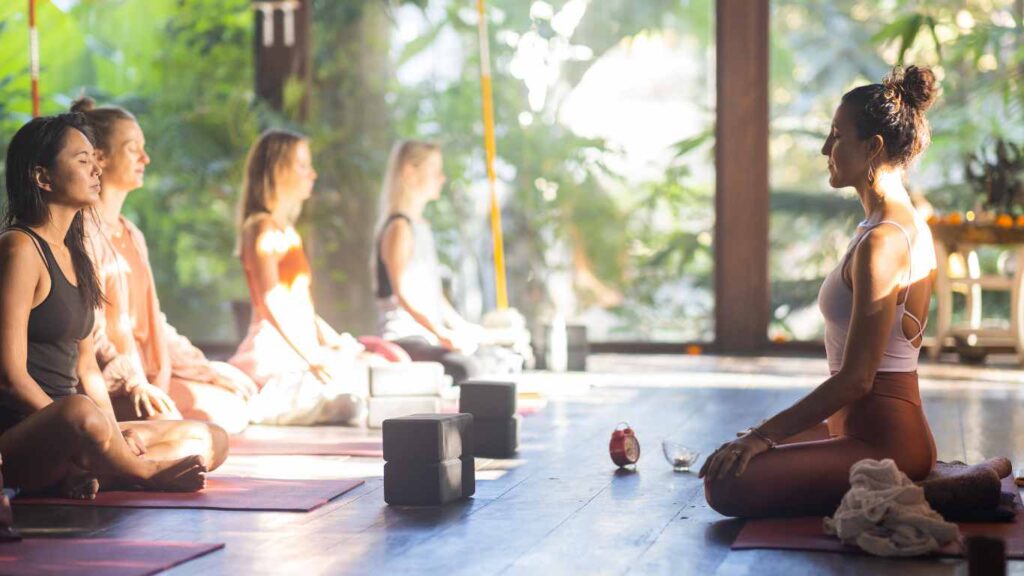 Hello dear , Namaste 
I am delighted to have you join us for this in-depth exploration of the Body, Mind & Spirit through the gift of Yin Yoga & the 5 Elements of Traditional Chinese Medicine.
Thank you for choosing us for your Yin Yoga Training program for your journey towards becoming an experience Yin teacher and understanding Chinese Medicine and the fascia's universe.
Wherever you are in the world, I am honored to share these powerful and ancient practices and teachings with you. I know these times are very challenging for all of us, and I hope you can use these practices as a way to come back to your body & heart when we need them the most. No matter what is happening in the world, know that I will support and hold you during this training.
This Yin training is led by me, Alicia, and three other experts, Yin teachers, whom I am honored to introduce to you very soon. I am pouring my heart and soul into these teaching as I continue to infuse the values of connection, self-inquiry, curiosity, and love through the practice of Yoga. I believe this training is a place to learn, grow and evolve together through the magical journey of Yin Yoga.
YAC ONLINE STUDIO 
You now have lifetime access to our Online 65hr Yin Yoga & 5 Elements YTT, so you can start practicing with us as soon as you sign up!
To start your course, please log in to our website. Once logged in, go to the MY ACCOUNT section and find the course called: ONLINE 65 Hr ADVANCE YIN YOGA & 5 ELEMENTS TEACHER TRAINING. You will already have access to this!
We also have our private Yin Yoga YTT group on Facebook, where we will be in touch during and after the Training! You will find excellent articles & fascinating videos related to Yin Yoga, the 5 Elements of TCM, the fascia world, and much more. You can also use this group to ask questions and share feedback about your practice. This group is a fantastic way to connect with other yin yogis & yoginis from all over the world. We'd love to hear from you, so introduce yourself online, and connect with fellow online students! Please click this link to access our private group: https://www.facebook.com/groups/yinyogatrainingwithaliciacasillas
If you don't have or use Facebook, you can always contact me directly through email, WhatsApp, or Instagram. You will always be able to reach out to me, and I will be here for you whenever you need me.
Tech: As this is an online platform, there might be some tech glitches from time to time. I thank you for your patience with this, and I will be as responsive as possible in fixing any issues as they arise. If you have any specific IT issues, please email me at yogaliciacasillas@gmail.com.
Please let me know if you have any additional questions. I wish you a transformational journey together. This time is yours, so enjoy and dive deep into the unknown, expecting the unexpected. I am here with you every step, and I can't wait to see how it unfolds.
Welcome to the Yin Side, welcome home.
In-Service & Love
Alicia