What is Reiki?
Reiki is a Japanese healing technique designed to decrease stress, cultivate deep relaxation and promote holistic health. A hands-on-healing experience, the foundation of Reiki is based on the unseen life force energy that flows through each of us and enables us to be alive. The energy work used in a Reiki session will help you to harmonize and balance your mind, body and spirit.
Benefits of Reiki
Reiki healing therapy delivers profound changes through gentle touch and energy transfer, and is ideal for anyone looking to bring more balance into their life. Some of Reiki's deep healing benefits include:
Emotional Clarity
Relief for chronic illness
Easing depression and insomnia
Stress reduction
Healing of emotions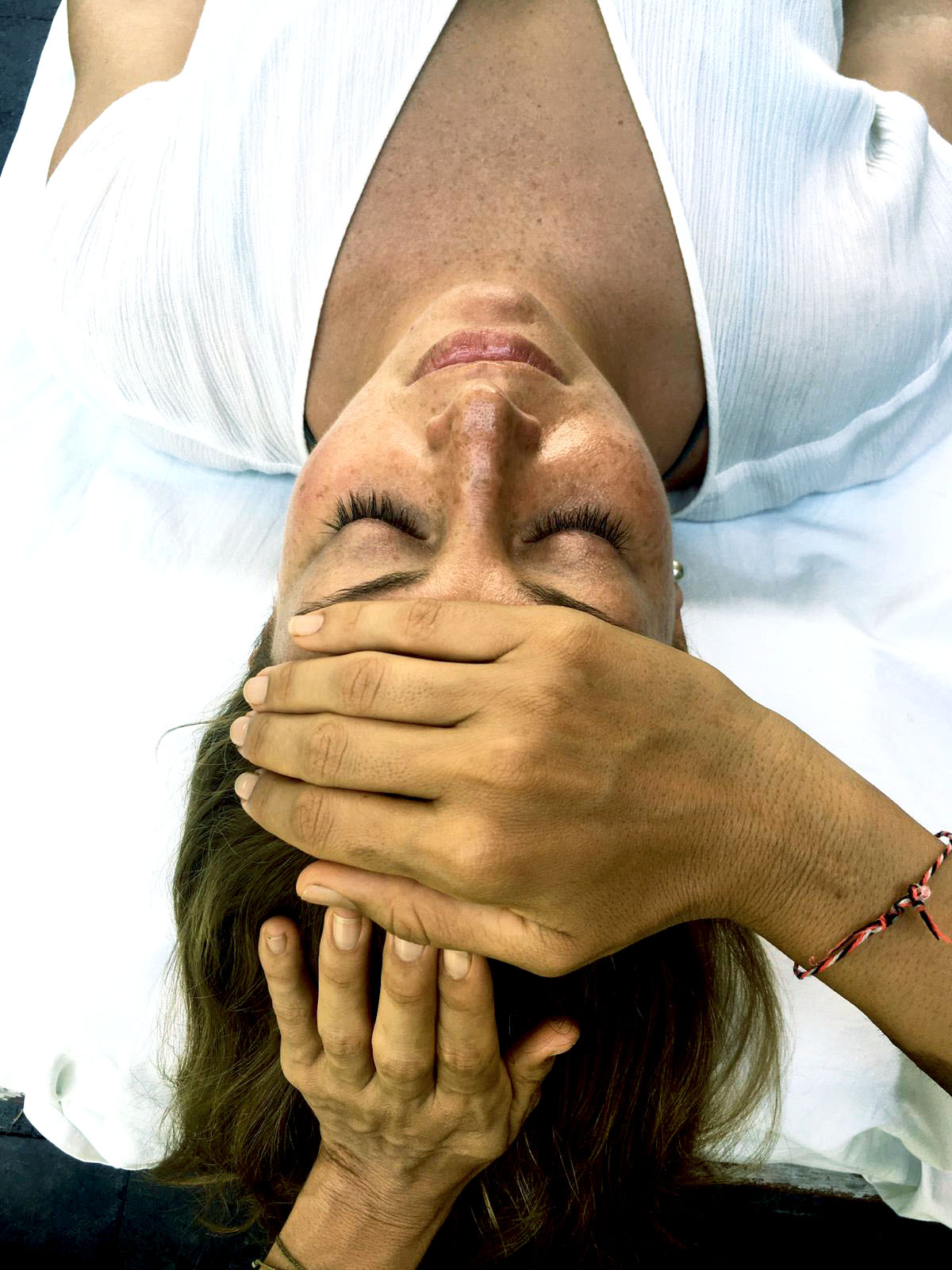 Reiki Sessions
Booking a Reiki session will add immense value to your overall health, happiness and well-being. Each session is a personalized experience where you will receive the healing and guidance you need for your individual circumstance. You will walk away with a deeper understanding of yourself and receive powerful insights as to how you can move forward. In-person sessions are available in Bali or you can also book a distance appointment online.
Booking options
60 min: 70€
90 min: 100€
Package of 3 x 60 min: 190€
Package of 3 x 90 min: 280€
60 min
This 1 hr treatment will promote relaxation & encourage release of tension, pain, anxiety, fear or other negative feelings within you. Local or Distance appointments avaliable upon request!  If you have a chronic condition that needs to be addressed, you may want to book the 3-session package.
90 min
The ultimate session to experience relaxation, chakra balancing and healing. This session is a full body treatment, working with the chakras and healing the whole body. 
Pack 3 x 60 min sessions
This is an ideal option to evaluate what benefits you are receiving and address them over a series of sessions. You can chat with us to discuss spacing the sessions to best suit your needs and your schedule.
Pack 3 x 90 min sessions
In the presence of a serious health challenge, we recommend 3 sessions of 90 min each over 3 days to receive the full healing benefits of Reiki.
"Alicia is a cutey, a beautiful soul, excellent teacher, and a great friend. Thanks for sharing your knowledge and love with us, Alicia. I had an opportunity to have a Reiki session with her and it was my first time ever trying Reiki. I was a bit skeptical at the beginning but it was such an experience. I loved it and felt the powerful energy. Now that I believe in the power of reiki I am also planning to have a Reiki Training with her".
"Alicia was one of my teachers on my Yoga Teacher Training at Vikasa. She was also my Reiki Master at my Reiki course. Alicia is an amazing and inspiring teacher. With love, guidance and great support she shared her wisdom and helped me to open up my mind and heart. Thank you Alicia! Keep spreading you beautiful love, energy and light!" 
"Thank you Alicia for being a guide to connecting to my true inner self on a deeper level. Thank you for your support and honestly loving teaching during YTT yoga teacher training at Vikasa. I also want to send you so much love to give us the opportunity to go Reiki course with you after YTT, Reiki is helping me to ground and heal myself in an even deeper way. You are a true blessing as a teacher. I love you and I am truly grateful for your wisdom and love. Hope our roads will cross again. With love".