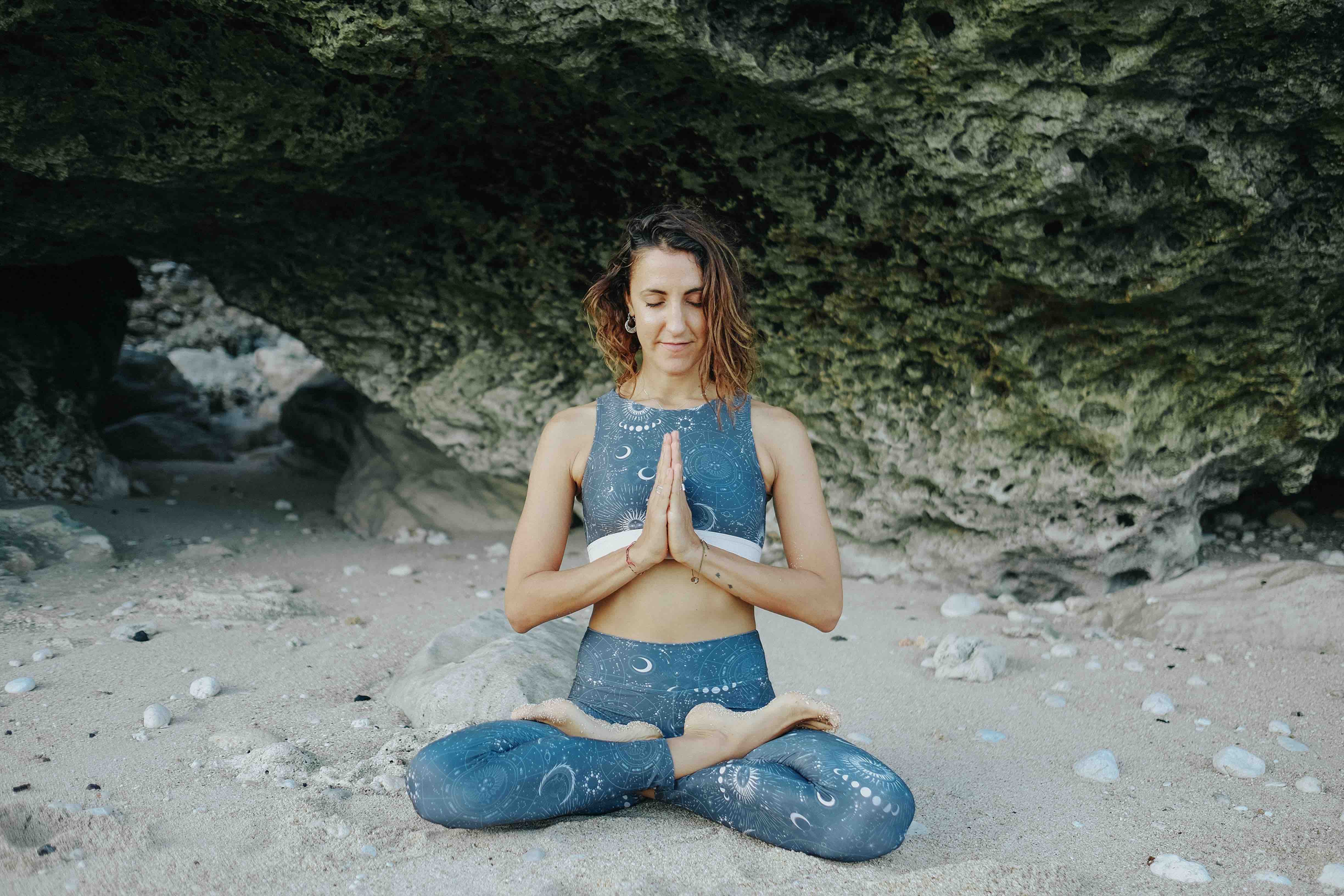 Unearth the power of Yin Yoga and its profound impact on the mind, body and soul as you venture on an exciting path of insight, knowledge and understanding. The Yin practice embodies a meditative and slow-paced approach to yoga, allowing for an enlightening exploration of the self to unfold. Yin Yoga gives the opportunity to restore health, release trapped emotions and to connect with the real you. Originating from the Taoist concepts of Yin and Yang, this detailed training will provide you with the tools to incorporate these elements into your practice and help you become a skilled instructor in Yin Yoga.
Who is it for?
Yin Yoga Teacher Training is ideal for anyone that is curious to understand, develop and maintain a long-lasting yoga and meditation practice.
This experience is open to everyone: whether you are a yoga teacher that wants to incorporate more Yin in your classes or are simply interested in learning more about Yin Yoga – we will meet you wherever you are.
This is an invitation for you to connect with yourself on a deeper level and to witness a soul journey like no other.
There's no place like h(om)e
Yin Yoga Teacher Trainings
Experience the life-changing practice of Yin Yoga and embark on a heart-opening journey
100-hour Yin Yoga & 5 Elements Teacher Training
Yoga Alliance Certified
This is a fully immersive in-person teacher training designed for anyone seeking to enhance their knowledge of yin yoga. Whether you are an experienced student or an aspiring yoga teacher, this is the perfect course for you.
During this Yin Yoga Teacher Training program you will study the foundations and the anatomical and energetic theories of Yin Yoga, all through the unique lens of the Chinese Meridians Theory. You will also gain knowledge of Qi Theory and Yin and Yang Theory and how they both relate to the body
After completing the course you will be able to confidently and safely sequence Yin Yoga sessions, which can be used to further develop your own personal practice or with the intention to teach others.
50-hour Online Yin Yoga Teacher Training
Yoga Alliance Certified
A 50-hour long training with a highly functional approach to Yin Yoga that includes a comprehensive curriculum with all of the resources, tools and content required to become a certified Yin Yoga teacher or practitioner.
This online course features all of the benefits of in-studio training, such as highly personalized feedback and individual support, with the added convenience of a flexible virtual learning experience, so that you can study in your own time, in your own timezone
Your own sacred space – your home – will be the perfect backdrop for you to go within and witness the beginning of a new chapter.